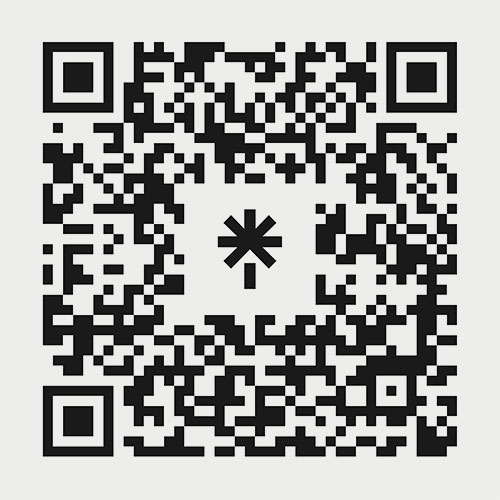 To follow along and to see the details, scan the code!
Have A Field Day At The Farm!
Looking for a family-friendly outing? Bring everyone to Scheeringa's and have some good old-fashioned fun on the farm. We've got interactive activities, events and attractions to entertain the kids and to bring out the kid in you. Take a tour of the farm, pet our animals and enjoy some delicious treats. Make it the perfect family day at Scheeringa Farms.
Beginning
Third Week of Sep-Oct 31st.
Enjoy the Attractions
Relive your childhood and make new memories for your kids with harvest-time activities that only our farm can offer. Come to Scheeringa's and experience exciting seasonal attractions, like our petting zoo, covered hayrides and our Witches' Kettle Corn Bin. While you're here, enjoy the great outdoors, feel the crisp fall air, listen to the crunch of the leaves beneath your feet and warm up with some hot apple cider and delicious donuts. At Scheeringa Farms, we put the fun into fall. All attractions are weather permitting.
A Real, Live Petting Zoo
Get up close and personal with furry friends as you and the kids feed and pet a variety of our friendly farm animals: lambs, rabbits, chickens, goats, llamas, peacocks, baby chicks and more. Some of them have been around since our petting zoo started 15 years ago. After all, what child (and child-at-heart) doesn't love animals?
Witches' Kettle Corn Bin
Kids can get "corny" in the witches' kettle, going elbow deep or simply feeling the kernels beneath their feet. Dig, scoop and play for hours of fun!
Covered Hayrides
Treat the kids to a new fall family tradition at Scheeringa Farms. Sit back and enjoy the colorful fall foliage on a hayride through our more than twenty acres of beautiful farmland.
Ride the Pumpkin express train
Kids can cruise on the Scheeringa Pumpkin Prowler, an exciting barrel ride for children that takes them on a tour around the farm.
Bounce Houses
Weather or not, kids can jump to their heart's content. There's a pumpkin-shaped bounce house outside and if it's cold or rainy, a car-shaped bounce house is located inside our greenhouse.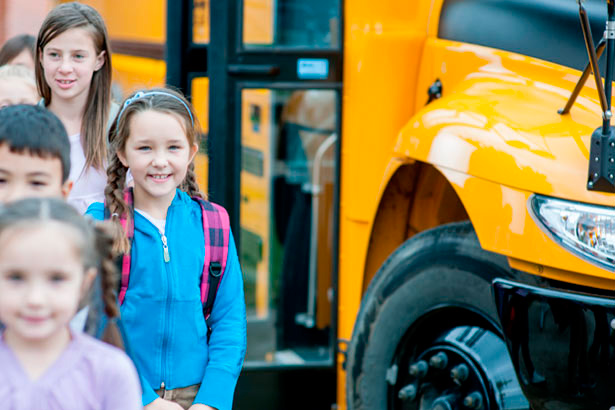 Field trips will only be cancelled due to weather conditions. Please be sure children are dressed appropriately to ensure they have a great time. There is a minimum of 10 people required to book a group reservation. There is NO charge for teachers, with a limit of two per class. All fees collected must be grouped together in a single payment.
Field Trips
Bring your group to Scheeringa Farms and they're sure to have a blast! We offer an indoor picnic area , hot apple cider and delicious donuts made fresh daily. Field trips available Monday through Friday and typically, the field trips last an hour depending on the size of the group.
$8.00 Per Child Includes:
Fun digging and playing in the Witches Kettle Corn Bin
Entry to a Bounce House
Free feed for the animals (kids may purchase additional feed if they choose)
One covered hayride to the pumpkin patch
One pumpkin
We can't wait to see you!
Register Now
Fundraisers
Raise Money For Your Organization
At Scheeringa Farms, we know the value of giving back to the community. We also know how important it is to support local organizations in their efforts to raise funds. That's why we offer a unique and easy way to fundraise.
Voucher Program
It's simple. Your organization purchases $25.00 vouchers from us at a reduced price of $20.00 each (the $5.00 is on us). You then sell these vouchers at the $25.00 face value and earn $5.00 each for your organization. Vouchers can be used to purchase a veriety of products from Scheeringa Farms, including:
Spring Products:

Flowers, Hanging Baskets and Vegetable Plants.

Fall Products:

Corn Stalks, Mums, Pumpkins, Straw and Gourds
Is your organization interested in Participating?
Start your Fundraiser
Fall Products
Nothing says autumn like pumpkins, mums, corn stalks, straw and gourds and we've got an ample selection of all of them. Pick some up here at the farm to decorate your front porch, the yard, as fall accents inside your home or as a centerpiece on your kitchen table. Treat yourself to some heavenly treats! Warm up with some steaming hot, sweet apple cider and indulge in our delicious Apple Cider Donuts, made Fresh daily. Donuts are available the 3rd weekend in September though October 31st.