Shop Now
Grow a Glorious Garden
Scheeringa Farms has everything you need for your dream garden, from a large assortment of flower and vegetable plants, to seeds and soil, accessories and treatments, pots, planters and more. We offer over 4000 hanging baskets, 6000 geraniums, hybrid and bedding plants available in 4" and 6" pots or 48-count flats, accent plants, shrubs, perennials, tropical plants and roses.
Come To the Farm in Early Spring!
Our greenhouse opens Friday, April 15th.
EARLY SPRING HOURS:
Monday-Friday, 9am-6pm
Saturday, 9am-5pm
Spring Fundraisers Available
Greenhouses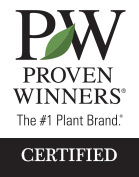 Start with Hearty And Healthy Plants
Stroll through our indoor greenhouses and you'll see why our plants produce beautiful blooms. We nourish 95% of all our flowers from seed to sale and give them a lot of tender loving care.
In 2014 we added a 6000 square foot gutter-connect retail greenhouse to our existing 24,000 square foot hoop-houses; the combined growing space gives plants plenty of room to grow and regular treatments keep them all disease free. Plus, we're able to rotate crops and provide a longer selling season for our customers.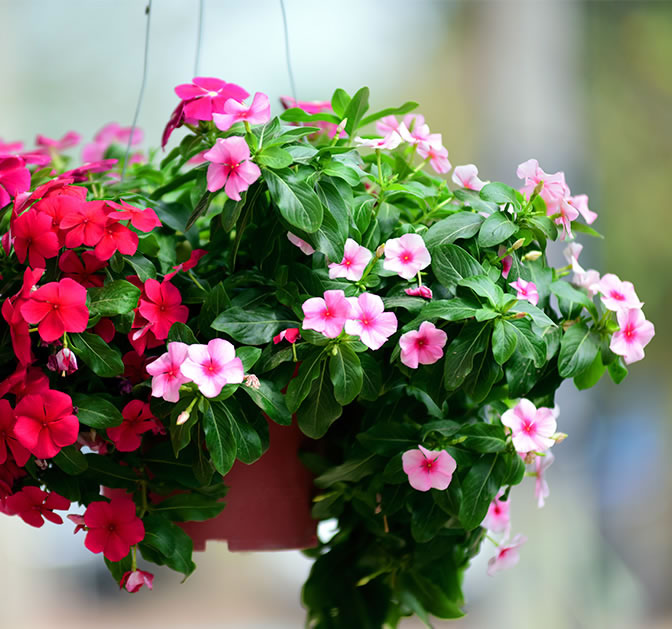 Hanging Baskets
Scheeringa is proud to stock one of the largest selections in the area! Choose from 8", 10" or 12" hanging baskets to add color and beauty to your home, indoors and out. Click the button below to view our available Hanging Baskets and start shopping.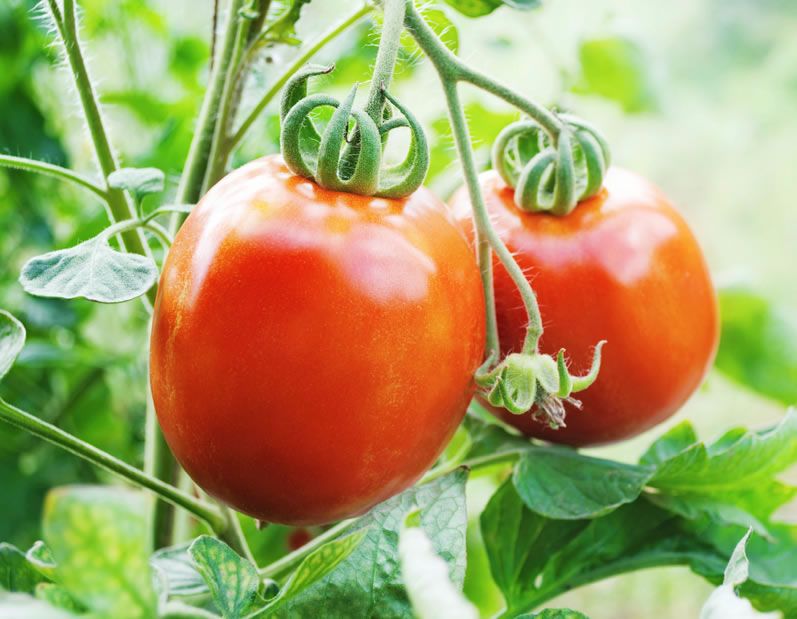 Vegetable Plants
There's nothing better than the fresh taste of home-grown vegetables! Scheeringa Farms stocks a wide selection of vegetable plants to fill your salad bowl and enhance your meals. Click the button below to view our available Vegetable Plants and start shopping.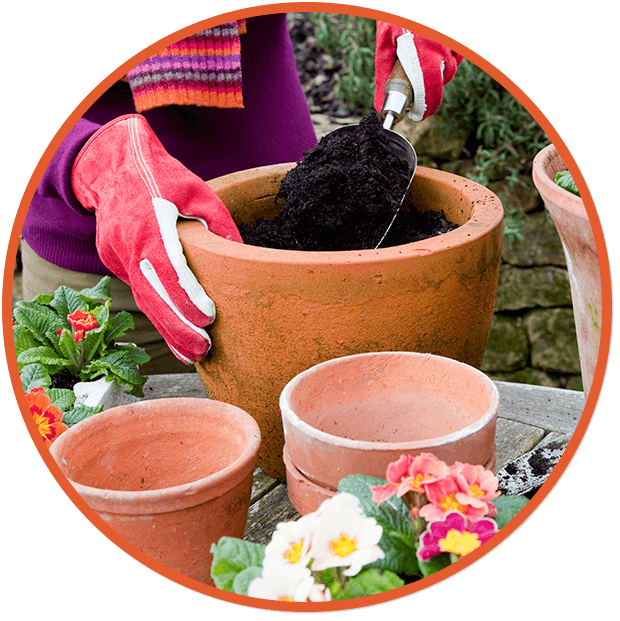 Potting Services
Bring your own pots to the farm and pick out the flowers or plants of your choice. Choose from our wide variety of annuals, perennials or tropicals. We'll plant them for you while you wait or you can come back and pick them up later.
Seeds, Soil, Pots, Accessories and Treatments
Check out Scheeringa Farms' stock of all the extras that make your garden grow.

Burpee Brand Seed
Top Soil, Potting Soil, and Manure
Tomato/Vegetable Cages - 48"-54"
Planter Boxes
Railing Posts
Patio Pots.
Bonide® Hydrated Lime
Bonide® Neem Oil Insecticide
Bonide® Copper Fungicide
GardenTech® Sevin® Ready-to-Use 5% Dust
GardenTech® Sevin® Bug Killer
Monterey® Foli-Cal®
Jack's Classic® All Purpose
Bobbex-R™ Animal Repellent
Wax Begonias
Vinca Flower
Chenile Plants
Gazania Daisy
Wave Petunias
Portulaca
Double Impatiens
Black Eyed Susans

Rieger
Tuberous
Bonfire
Wax

Calibrachoa of all colors including the newest Proven Winners Varieties
Fuchias
Geraniums and Calliope Geraniums
Gerbera Daisy
Impatiens
Double Impatiens
New Guinea Impatiens
Lantana
Osteospermum

Proven Winner Varieties
Super Petunias
12" basket with an assortment of hybrid flowers planted together to make a large beautiful hanging basket.
Beets
Broccoli
Brussel Sprouts
Cabbage (Red)
Cantaloupe
Cauliflower
Celery
Collards
Eggplant
Gourds
Green Beans

Orange
Cherokee Carbon
Mortgage Lifter
Pink Berkeley Tie Dye
Brandywine
Mr. Stripey
Pineapple
Green Zebra
Black Zebra
Cherokee Purple
Chocolate Cherry
Cilantro
Basil
Dill
Parsley – Curled
Parsley – Italian
Sweet Marjoram
Thyme
Catnip
Chives – Garlic
Chives
Oregano
Fennel
Rosemary
Lavender
Stevia
Mint
Sage

Kale
Kohlrabi

Red
Romaine
Green Leaf
Swiss Chard

Arugula
Okra
Hot Banana
Jalapeno
Cheyenne
Serrano
Tabasco
Anaheim
Habanero
Poblano
Cherry Bomb
Ghost

Sweet Banana
California Wonder – Bell
Yolo Bell
Orange Bell
Red Bell
Golden Bell
Yellow Bell
Purple Bell
Gypsy
Melrose
Yummy
Cubanella

Pole Beans
Pumpkins
Radishes
Spinach
Zucchini
Yellow Squash
Patty Pan Squash
Spaghetti Squash
Acorn Squash
Butternut Squash

Sugar Snap Peas

Celebrity
Husky Red Cherry
Patio
Sweet 100
Grape
Big Boys
Ace
Super Fantastic
Early Girl
Betterboy
Roma
Rutger
Beefsteak
Pear
Mountain Gold
Sun Sugar

Turnips
Watermelons